We had a purpose-built building in the Old Show Grounds from which we sold hot chips and hot gravy and beef rolls and cold drinks.
Our prices were very completive.
We have not had a Show Stall since the Show has moved to the New Location near the Air Port.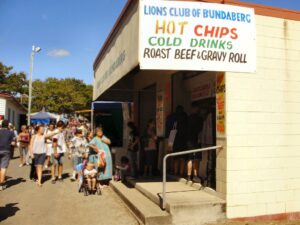 Building now demolished.